At CreteDreams, we assist in realizing your dream of buying or building a house in Crete. In collaboration with local Greek companies, suppliers, designers, builders, technicians, notaries, lawyers, and developers, we ensure a transparent, sincere, and helpful process. With our years of experience and networks in Crete and the real estate business, working with Greek, Dutch, Belgian, German, and Norwegian partners, we are able to provide the right guidance and support.
1. Who are we?
We are Robin Hagen and Karin Terwisse. We have been together for 26 years and have 2 sons: Niek and Koen. Organizing is in our blood, our professional field of work is the festival, event, and theater world, for over 35 years. We have founded and organized large-scale dance festivals. But we have also produced artistic small-scale performances for theater. And everything in between. We continue to work in this sector today, now as senior advisors and mentors for young talent. After a busy festival season, we always needed time to recharge.
In addition to beautiful trips to America and Australia, Greece has always been our haven to recharge for the next hectic season. 10 years ago, we decided to go for it and build our own Villa Kyria. (See more about it in our projects). It was the best decision we ever made. The search for the right location, co-designing your own dream, the construction, the interior design, starting the rental, and staying at your new place. It has been (and still is) a wonderful adventure.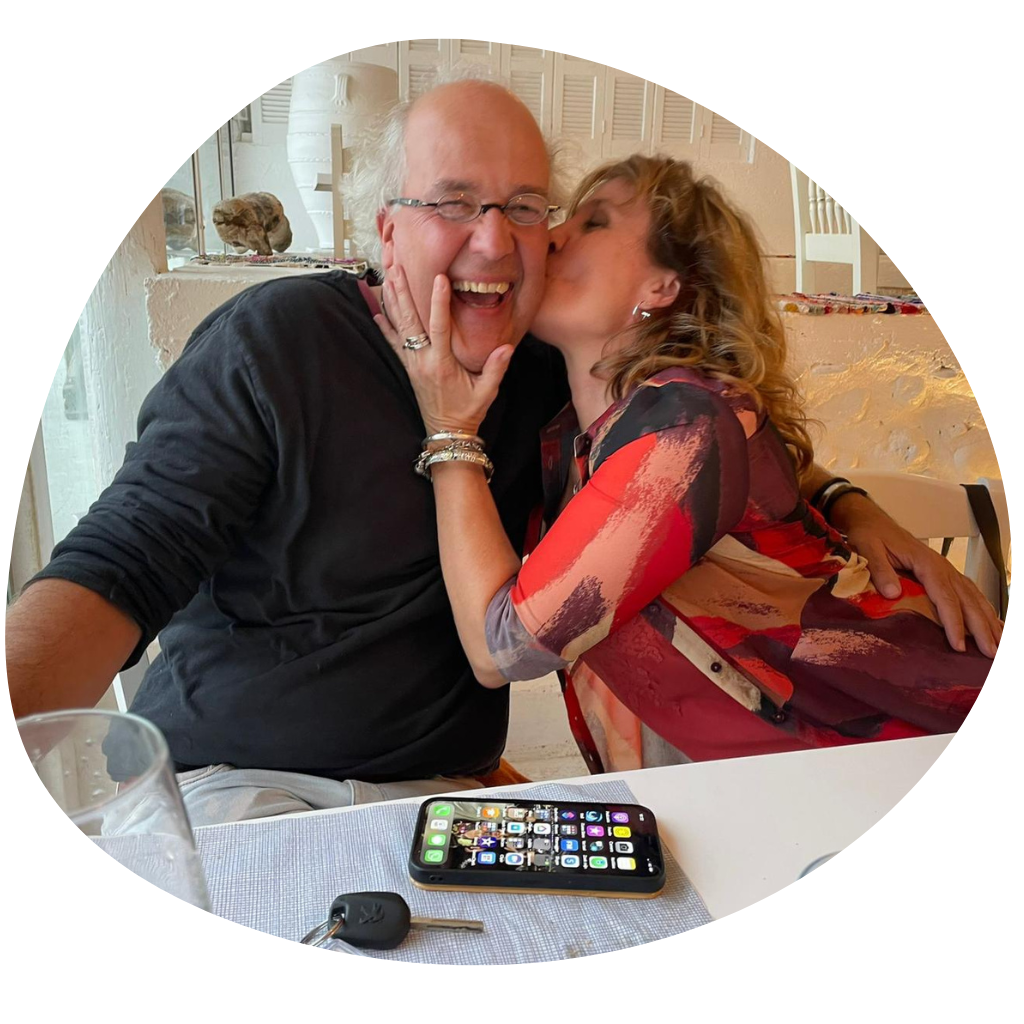 2. How we help
We divide Crete into four regions: the Northwest (Chania), North-Middle (Rethymnon), East (Heraklion and Agios Nicholaos), and the beautiful South (Plakias). Each region has its own unique characteristics and history. We know these areas and can connect you with the right people to start your search for your dream house. In the North-Middle region, where we are based, we will guide you mostly ourselves. In the West, South, and East, we will put you in touch with the right reliable parties as needed.
The further search remains in your hands. Whether you're looking for an existing house, a construction project, or a plot of land to build on, we don't want to take away the joy of discovering and choosing. Of course, we are always ready to advise and support you where necessary.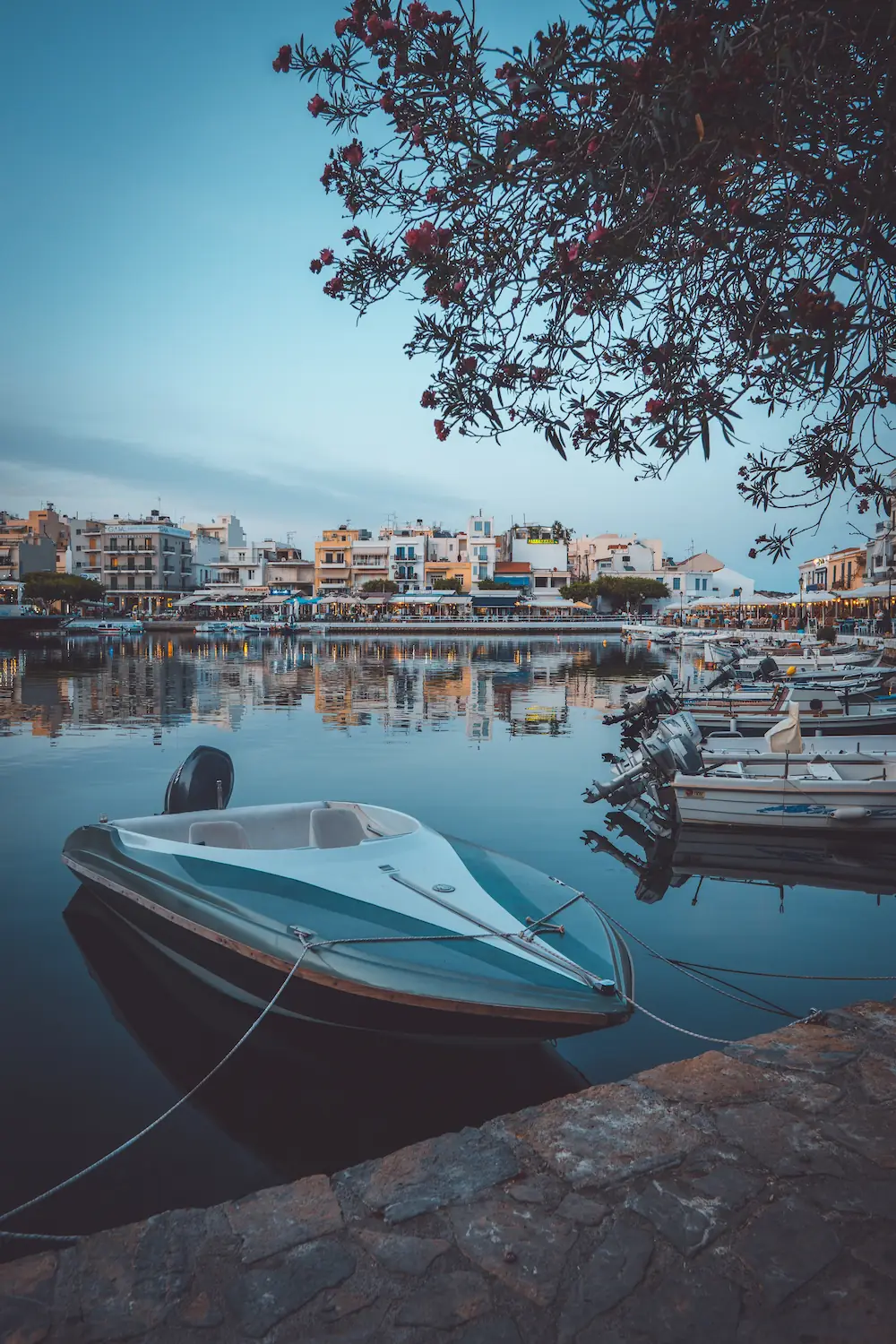 Keep dreaming...
We'll do the work
Contact
4. Why Crete?
Stunning nature
Greece is beautiful wherever you go. The strict regulations prohibiting high-rise buildings apply throughout the country. Rocky coastlines, stunning nature, charming taverns with delicious food, but above all, the Greeks themselves make Greece the most amazing country in the world. Our nearly 20-year search for our own house in Crete took us to many regions and islands in Greece. Our journey started in Corfu and went through Mykonos, Halkidiki, Peloponnese, Kafalonia, Lefkas, Thassos, and Northern Greece. For us, there was only one conclusion: Crete is our place.
The cities
Because it gives you a complete Greek island feeling despite the fact that the island is so large. With its vibrant cities such as Rethymnon, Chania, Heraklion, and Agios Nicholaos. We chose Crete precisely because of that combination. Large, beautiful cities that are still cozy. Cities that are lively in winter too, thanks to the local population and often thousands of students. Crete embodies all the beauty that Greece has to offer.
The amazing people
Stunning rocky coastlines blend with white and pink sandy beaches. Tall mountains with white snow-capped peaks merge with forests and greenery. Picturesque historic villages are nestled among ancient cities. Quiet beaches near the cliffs are plentiful. Dancing at larger beach clubs: plenty to find. And then we haven't even mentioned the people. Greeks are down-to-earth, emotional, passionate, independent, attentive, and helpful. Greeks do not let themselves be rushed. Tomorrow is another day. Crete is our place. Our dream became a reality.